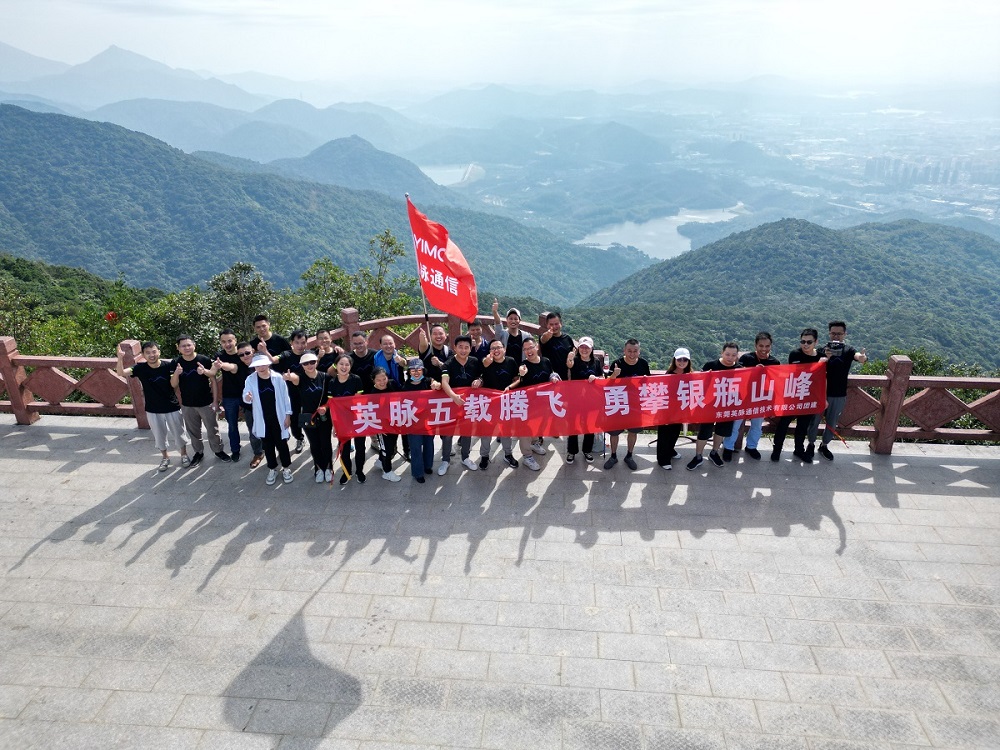 In order to inherit and carry forward the spirit of " Concentration, Innovation, Struggle and sharing " of YIMO Company, show the spirit of employees, enrich the cultural life of employees, strengthen the communication and exchange among employees, and enhance the cohesion and vitality of the company. On October 30th, YIMO Intelligence Manufacturing Center organized a climbing activity themed " YIMO Five years of soaring climbing YINPING Mountain".
The destination of this activity is the first peak of Yinping Mountain in Dongguan, and the staff of Intelligent Manufacturing Center actively participated in it. With a climbing order, formally started the mountaineering activities, everybody laughing all the way, chase each other,compete with each other, and encourage each other, mutual cooperation, everywhere showing every employees vigor and cooperation spirit and perseverance character,but also enhance the cohesion and centripetal force of Intelligence center.
After unremitting climbing, all personnel successfully reached the top of the mountain. Yi Xiaoyu, the leader of the Intelligent Manufacturing Center, put forward the requirements for everyone from three aspects: firmly bearing in mind the mission, reducing costs and increasing efficiency based on the position, and competing for excellence against the standard. Mr. Yi stressed: We should always bear in mind the "YIMO call, I have action", take the initiative to serve the overall situation, based on their own, brave shoulder the burden, pioneering and enterprising, and strive to struggle in the company's reform and development, innovation, constantly contribute youth and wisdom, for the company's high-quality development. Based on their own positions, focus on safety production, professional management, intelligent innovation, enterprise civilization construction and other aspects to set the example, with more fullof spirit and high morale to contribute to the development of the enterprise.
Through this activity, for the company's employees to build a young style, healthy body of the platform, provides the opportunity to strengthen communication, mutual learning, improve the spirit of teamwork, truly achieve the majority of young employees to be positive, pursue the dream forward.
After the activity, everyone expressed that they would continue to do their own work with full enthusiasm and make unremitting efforts to promote the innovative development and high-speed development of the company.